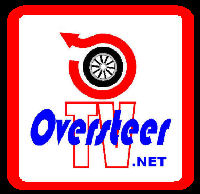 Show #6

A Lemon of a Show

Or

How to stream a live video show through a smartphone when the track has no Wifi!

Thursday, Dec 30  at 7 PM

Interviews with:

Jay Lamm, The founder of the 24 Hours of Lemons discusses the amount of inebriation required to come up with the idea.

Tim Suddard. The Publisher of Grassroots Motorsports and Classic Car Magazines let us know what it takes to put together a team to run for 24 hours.

J.G. Pasterjak. Writer Grassroots Motorsports Magazine gives us the insight of racing with his boss and co-workers.  He does all that while keeping his clothes on.  (An Internet 1st!)

Rennie Bryant.  Redline Performance drops in and talks about running a 24 hour endurance race.

Tommy Suddard, Tim Suddard's 17 year old son tries to act cool but we get him to smile.

And our Racewatches.com, sportscar racing insider Josh "Crystal Balls" Hurley  brings us what people are saying about the repaved Daytona Motor Speedway and announces his upcoming plans for 2011.